Color Processing
TV Space Color
YUV
It's the basic encoding for analog TV. It is used in the NTSC and PAL. The luminance Y is compute as:
The components U and V are the difference between red or blue and the luminance weighted by a fator.
et
We can also write this conversion in the following way:
The inverse transformation YUV to RGB is compute as:
The Matlab program :
An example: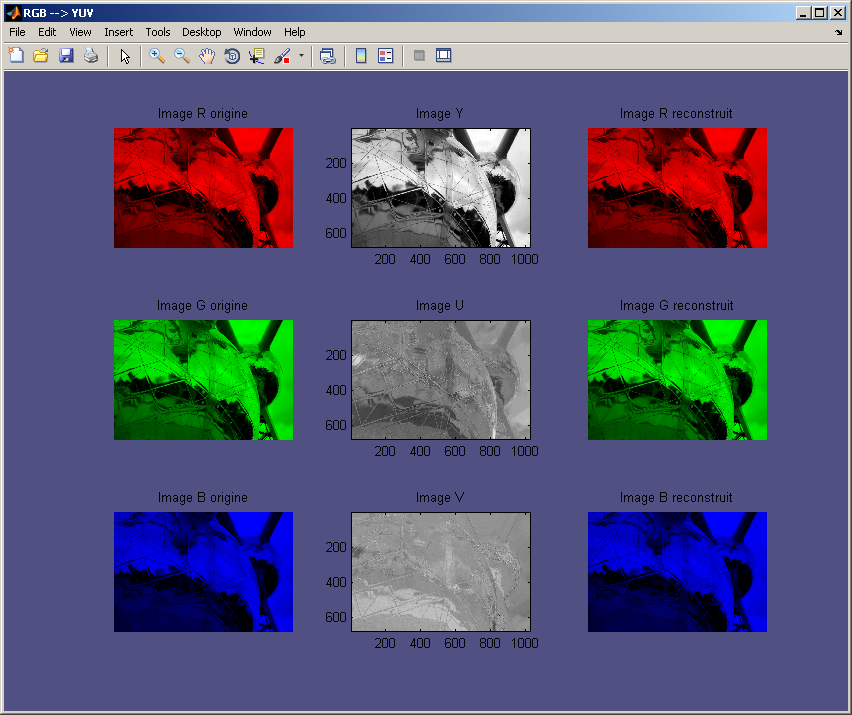 YIQ
It's the original NTSC system. The luminance Y is the same as for th YUV. I represent the inphase and Q the quadrature. U and V are rotated and mirrored thanks to the angle b. Here is the equations:
et
the angle b is equal to 0.576 or 33°.
We can also compute this transformation as:
The inverse transformation is made with:
The Matlab program:
An example: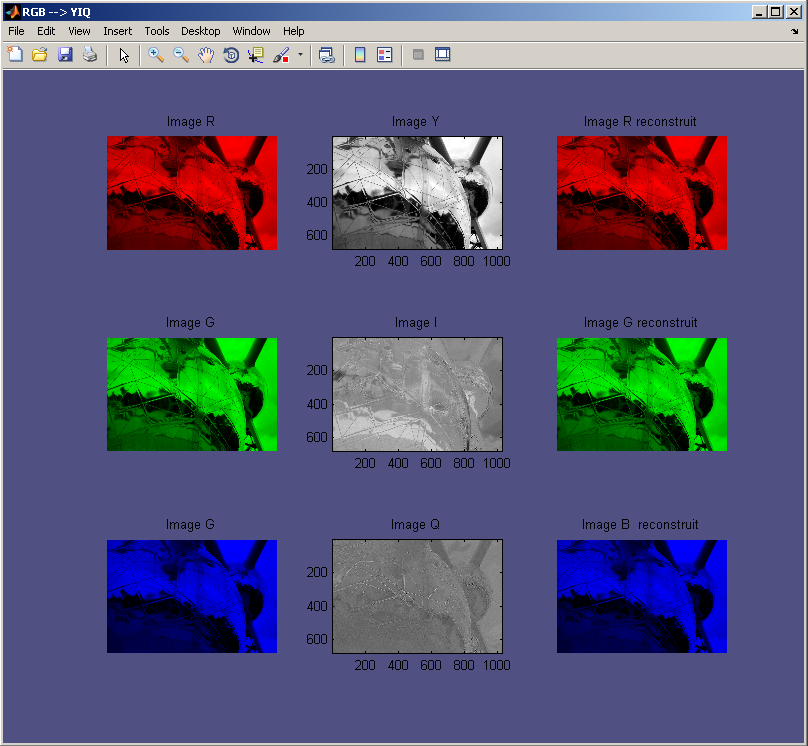 YCbCr
This color scale is a international standard of YUV. It is used in the digital TV and in compression (JPEG). We have for the RGB to YCbCr transformation:
where wr = 0.299, wb = 0.114 and Wc = 1 - wb - wr.
The inverse transformation YCbCr to RGB is made thanks to:
This transfomartion can also be made with the folowing matrix:
The Matlab program:
An example: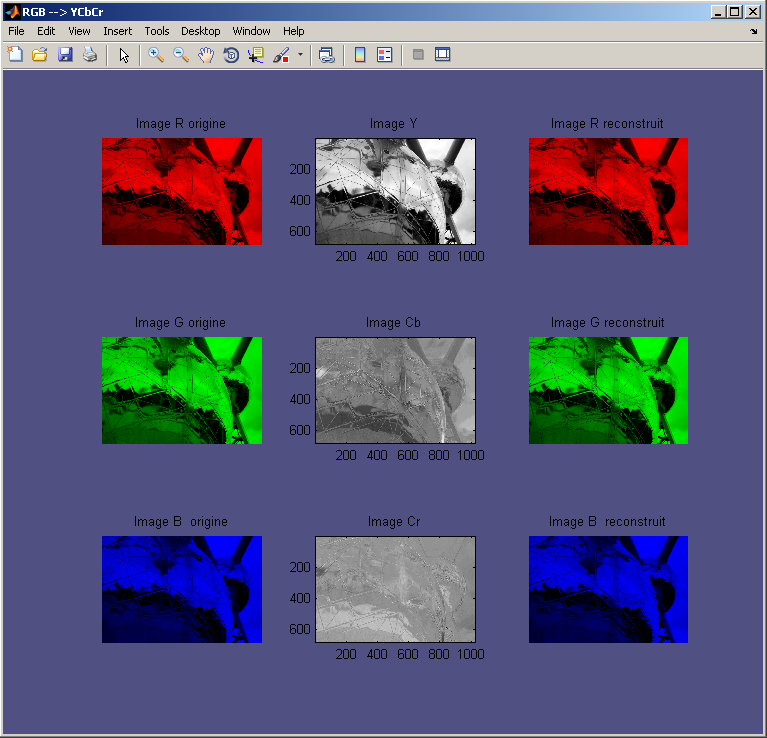 Complete Program
Copyright © 2010-2014, all rights reserved, contact: operationpixel@free.fr